Management Information Systems
Many enterprizes act on international markets. The tagging of customers, suppliers, operative units, equipment and facilities in geographic context enables a series of novel approaches for analysis and optimization.

Examples are given with planning and management of:

Quality,
Reliability,
Supply Chains,
Vehicle Fleets,
Distribution Networks,
Customer Relationships, and
Stakeholder Analysis.
Every "Management Cockpit" can be equipped with important functionalities. For informing the own team at best possible way (video wall, PC, smartphone, tablet), to investigate the system the enterprize acts in (e.g. markets, competitors, infrastructure, nature), to integrate projects and their sites, and to define strategies. Dynamic Information Systems also allow a spatial monitoring of key performance indicators, disturbances and events.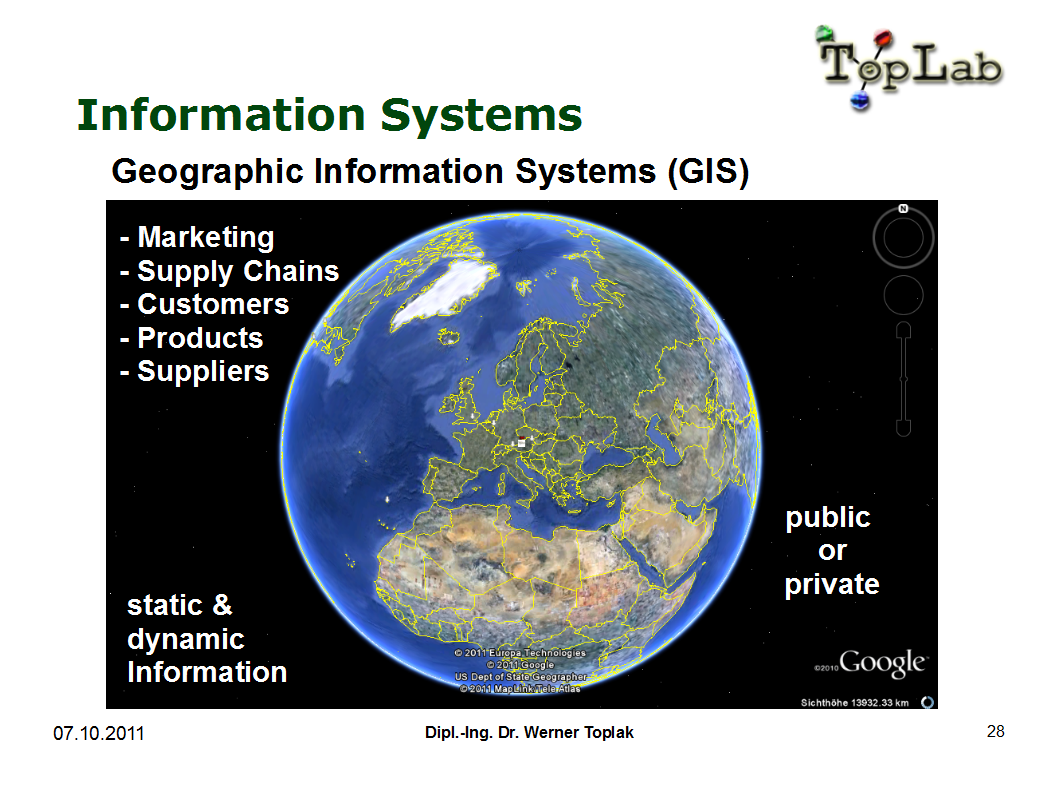 The TopLab consults you with analysis of your business data, specifies and develops
customized information systems for general management and to optimize technical systems.